August 20, 2013 02:18 AM PDT

"Getting kicked back in."
December 19, 2011 08:28 PM PST

"Recuse me while I kiss the sky"
April 27, 2008 07:47 PM PDT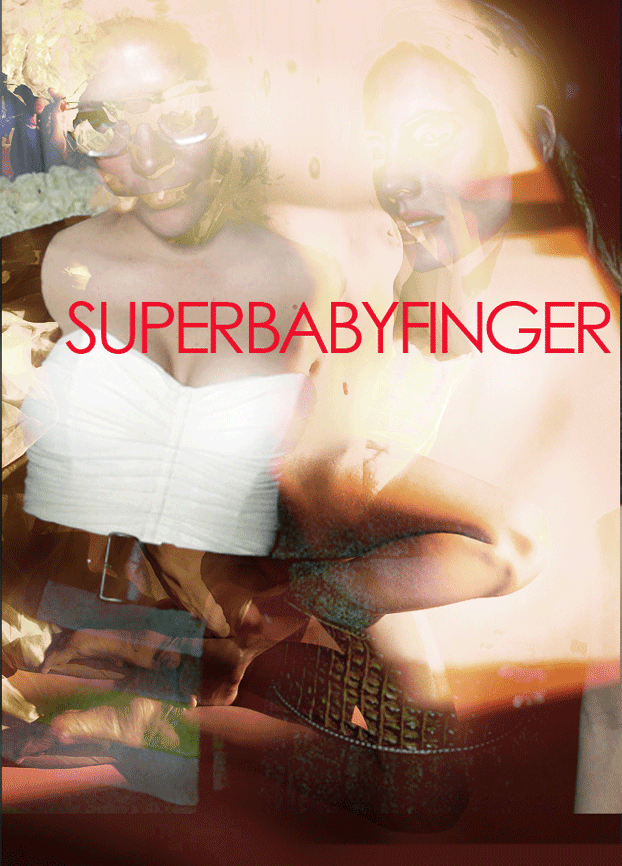 Hey, kimosabe! Hey, sport! Archived edition downloads of the previous KEEPSAKES SUPERBABYFINGER episodes are available below. Kick some Asimov!


Pine Cone Universe

Heavy Bertation

The Vermillion Strand

Slaphappy Gnarlingtons


I Rose Thine

Sedona Herb Chambers


Deep Fried on the Cutting Room Floor

Unbending Intent

Tracking the Barium Swan

The Hydrogen Jukebox


Rage Against The P-Patch


Recombinant Roulette

Tennyson's Venison


Biliteral Alphabet Tag Soup


Kabbalah Blah Blah

Evidence of Evidence


Perhaps, Cubed

NEW! Defective Zeitgeist

"Look at this, Vanderbilt!"

Calisattva

Escape From LOLcatraz


DumbSlog Trillionaire

Back Office Panic Office

Nadine's Machine

Props to Chopper, Cougar, and Beaver

Open Stealth

Progressive Assembly


Gangsters, Banksters, Pranksters and Wanksters


Opposing Warble Gloaming

Astral Democracy Ice Sculpture

Despite Descartes

Fractal Flowers, To Cut Through Swords


Bop Optimus Sub-Prime

Solemn of Qantas


Madrona Coyote Pandemic


Pearls, Pods, Ballots and Bets


Nova Heat : Season Three Finale

Guru Math: Anti-Illuminatus Emeritus

17 Bridges and 22 Spells

Stadia, Plural of Stadium

MoveOn.Orgy

Big Blue Harvest

Disinherit the Wind

Superbabyfingerpoppin'!

AuTesla ReBoca


Forgetting With Both Hands


Hyperbolic Crochet Coral Reef

Pomo Boho Rotoscope Coves

The Culture of Tobacco

Under Menacing Slabs


Orange Turtle Breakkies


Friends of Mr.Sparkle


Apache Helicopter Air Freshener


Meltin' Helen Keller


Port Nothing


The Amphibian Lobby

Sadapples

EC-13 : Run



"In this passage to a space whose curvature is no longer that of the real, nor of truth, the age of simulation thus begins with a liquidation of all referentials - worse: by their artificial resurrection in systems of signs, which are more a ductile material than meaning, in that they lend themselves to all systems of equivalence, all binary oppositions and all combinatory algebra. It is no longer a question of imitation, or of reduplication, nor even of parody. It is rather a question of substituting signs of the real for the real itself; that is, an operation to deter every real process by its operational double -- a metastable, programmatic, perfect descriptive machine which provides all the signs of the real and short-circuits all its vicissitudes. Never again will the real have to be produced: this is the vital function of the model in a system of death, or rather of anticipated resurrection which no longer leaves any chance even in the event of death. A hyperreal henceforth sheltered from the imaginary, and from any distinction between the real and the imaginary, leaving room only for the orbital recurrence of models and the simulated generation of difference."
~ [Jean Baudrillard]


KEEPSAKES and Superbabyfinger podcasts come to you courtesy of the digitally tender brute force sonic outreach efforts undertaken by the non-Capricorn cognitive tessellators who seek in their fashion to at least maintain -- if not advance -- the core mission of NOISETANK.COM, a website which can be found on many internets.

Get involved. Hip us to what's what. Send us your links or links to someone else's. Who knows? Remember: "Noise isn't noise!" And noise, like all information, wants to be free.



,___,
[O.o]
/)__)
-"–"-

مشكور عالمرور, ارجو انك ما تبخل علي برأيك المفيد بدون مجاملات